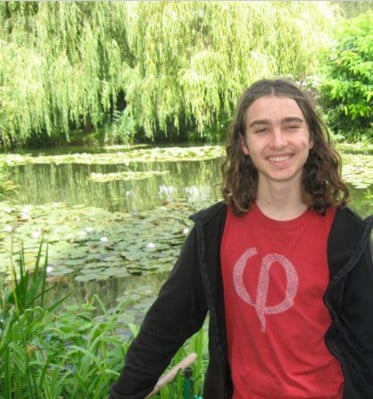 A disturbing incident targeted an Oakland High School student who identifies as agender and often wears a skirt.
A man has been arrested and charged on suspicion of assault with a deadly weapon and mayhem after lighting 16-year-old Sasha Fleischman's skirt on fire on a city transit bus.
Fleishman suffered second and third degree burns and is in stable condition Tuesday at the St. Francis Memorial Hospital burn unit in San Francisco. The injuries will apparently require massive skin grafting and a long period of rehabilitation.
Fleischman was apparently asleep on the bus, heading home to East Oakland, when the suspect set fire to a skirt the victim was wearing, his mother said. The victim, a senior at Maybeck High School in Berkeley, does not identify as male or female but rather as nonbinary gender, an umbrella term covering any gender identity that does not fit within the gender binary.
"My son considers himself agender," Debbie Fleischman said. "He likes to wear a skirt. It's his statement. That's how he feels comfortable dressing."
She said her son has been riding the bus home from school, oftentimes wearing a skirt, for the past year and has not had any problems or threats.
Police investigators are still sorting out a motive, but Debbie Fleischman said she is torn about whether the fire was a prank or a hate crime. "It's something I'm worried about," she said.
Fleischman is a gender identity activist:
[Fleischman's mother] said her son told her and his father, Karl Fleischman, about two years ago that he did not want to identify as a man or a woman. He also became politically involved in the issue of nonbinary gender, gathering 27,000 signatures on the Internet in hopes of catching President Obama's attention to the subject.
Friends and supporters of Sasha have set up a recovery fundraising page. You can find out more and donate here if you wish.