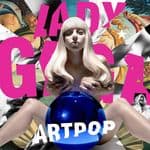 As you may know, NYC's legendary Roseland Ballroom is closing in 2014, and now we know who will close it:
Iconic New York City venue Roseland Ballroom is closing its doors for good in 2014, and Lady Gaga will help shut down her hometown venue with a real New York theatrical affair! Gaga will play the final shows EVER at the Roseland in a very intimate residency March 28, 30, 31 and April 2. Tickets for all performances go on sale to to the general public Monday, November 25 at 10:00am ET.
Wrote Billboard in October:
The venerable venue, owned by developer Larry Ginsberg and booked by Live Nation, opened at its 52nd street location, a converted skating rink, in 1958 and is a sentimental favorite for many bands. The history of the venue in New York dates back to 1919, when it was located at 51st and Broadway, and prior to that in Philadelphia.
Evolving from ballroom dancing in the '20s to popular music, Roseland has for years been a favored New York play for a wide range of bands from the early days of rock, through disco, grunge, modern rock, jam, pop, urban and EDM. The venue found a new gear with a $1 million production/rigging renovation in the early '90s, funded by Ginsberg, which led to more high profile bookings of multiple dates on bands like Red Hot Chili Peppers, Nirvana, and other hot acts when competition in that cap range was not as fierce.
Also home of the Black Party.