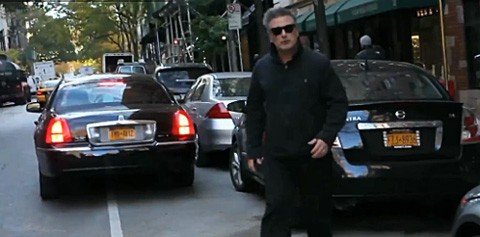 GLAAD condemned Alec Baldwin yesterday after the actor was caught calling a photographer a "c**ksucking fag" on camera.
"Mr. Baldwin can't lend his support for equality on paper, while degrading gay people in practice. It's clearly time Mr. Baldwin listens to the calls from so many LGBT people and allies to end this pattern of anti-gay slurs."
What follow-up the organization will take remains to be seen….
Baldwin tweeted again last night:
"Anti-gay slurs are wrong. They not only offend, but threaten hard fought tolerance of LGBT rights…I'm grateful to all of the ppl I meet + hear from who recognize that I would never say something to offend my friends in the gay community…1-Rich Ferraro from @glaad informs me that c'sucker is an anti-gay epithet. In which case I apologize and will retire it from my vocabulary."
How do you feel Alec Baldwin should be punished for his latest outburst? Do his continued slurs involving gay people reveal that although he's a liberal, he's deep down also a homophobe?
Feel free to make your thoughts known in the comments.