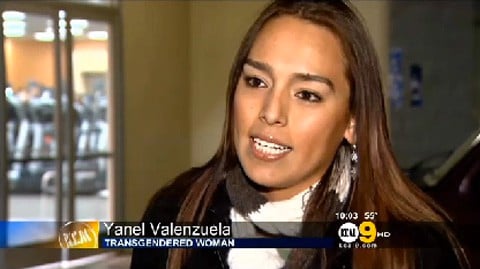 An LA Fitness in Montclair, California barred a woman from using the women's locker room after learning she is transgender, CBS Los Angeles reports:
[Yanel] Valenzuela said the manager's request came after she had told another employee that she is a transgender woman looking for workout advice catered to her needs.
"I felt hurt because I don't understand why she did it. She had no reason. She had no complaints from anyone," Valenzuela said.
Valenzuela said she showed the manager her California driver's license, which states she's female. She also had a letter from her doctor that said she was born a man but had surgery to become a woman.
"I hope this never happens to anybody again because it's not fair for me to be disrespected in front of clients and the members that come here," Valenzuela said.
Watch the report, AFTER THE JUMP…