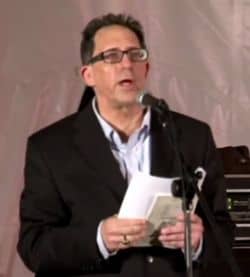 Brian Camenker (right), the founder of anti-gay organization MassResistance, spoke before an audience at an event for the Jamaican Coalition for a Healthy Society (JCHS) on December 10th. The Coalition has been fighting to preserve Jamaica's "buggery law" which appeared to be in danger after Prime Minister Portia Simpson-Miller alluded to a vote for its repeal in 2011. Camenker spoke about Massachusetts' own decriminalization of sodomy and its supposed negative impact on society as a whole. 
BuzzFeed reports:
"I am here to warn you that [repeal of the buggery law] will have terrible consequences," Camenker said, according to a video of the event uploaded by MassResistance on Saturday. "A law that contradicts God's law is the beginning of a slippery slope that you cannot imagine."
Camenker described a series of events that he said flowed from the decriminalization of sodomy in Massachusetts, including the "indoctrination" of children in schools and the suppression of religious people opposed to LGBT rights.
"If you think it can't get worse, think again," he said, saying that protections for transgender students in schools were the latest [dictate] from "the radical homosexual movement." "Students or Teachers who disagree can be punished — it's madness!"
MassResistance is considered a hate group by the Southern Poverty Law Center, and Camenker has previously accused LGBT activists of borrowing techniques from the Nazis and imposing laws reminiscent of Jim Crow segregation.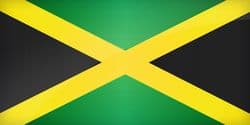 Peter LaBarbera, another anti-gay activist, spoke at a JCHS event on December 7th. The organization's chairman claims that these speakers are meant to engender informed discussion surrounding the issue of sodomy. 
After Camenker's remarks, JCHS Chairman Wayne West told the audience that the organization was inviting these speakers to Jamaica so that we can have "a truthful discussion about the implications of [repealing the buggery law] so that when the decision is made, no one can say we didn't know this will happen."
"We are speaking the truth under the stars before this country; it is being broadcast over the air," he said. "Our hands will not have the blood of the generations of children who may be living in a country where there is no freedom of speech, no freedom of conscience, and one has to bow and cow-tow to a sexual rights agenda. You have been warned."
Watch a recording of Camenker's speech, AFTER THE JUMP…