The 10th Circuit Court of Appeals has rejected the state of Utah's request to stop same-sex marriages from taking place there, the AP reports: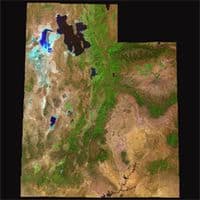 The appeals court said in its short ruling that a decision to put gay marriage on hold was not warranted, but said it put the case on the fast track for a full appeal of the ruling.
Utah's last chance to temporarily stop the marriages would be the U.S. Supreme Court. That's what the Utah Attorney General's Office is prepared to do, said spokesman Ryan Bruckman. "We're disappointed in the ruling, but we just have to take it to the next level," Bruckman said.
Gov. Gary Herbert's office declined comment on the decision.
Carl Tobias, a constitutional law professor at Virginia's University of Richmond who has tracked legal battles for gay marriage, thinks Utah faces long odds to get their stay granted, considering two courts have already rejected it and marriages have been going on for days now.
"The longer this goes on, the less likely it becomes that any court is going to entertain a stay," Tobias said.
The next step of the 10th Circuit's appeal process is overseen by Justice Sonia Sotomayor, who could decide the matter on her own or refer the matter to the whole court for consideration. Sotomayor was one of the five pro-equality Justices in the DOMA ruling this summer. 
Congrats to all the couples in Utah who continue to take part in this historic moment!