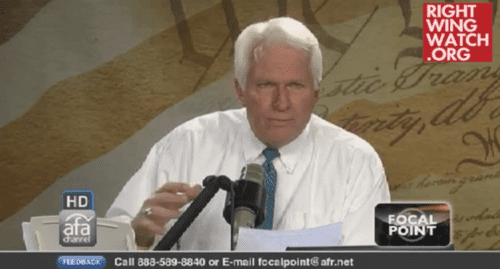 Yesterday, in a horrendous step backward for LGBT progress, the Supreme Court of India reinstated a colonial era law that criminalized gay sex, which had been ruled unconstitutional back in 2009.
On cue, American Family Association spokeshater Bryan Fisher spent part of his radio broadcast praising the ruling and hyping up his belief that the decision could be a model for other nations to follow in the efforts to curb the growing cultural acceptance of homosexuality, Right Wing Watch reports.
Said Fischer:
"This shows, ladies and gentlemen, that it can be done. It shows that this cultural trend that we're dealing with can be reversed, because for four years it was open season for homosexuals in India and now that drift away from cultural norms and moral norms, that's been reversed in the country of India…Good law in India upheld by the Supreme Court."
Watch, AFTER THE JUMP…