Indian officials are vowing to take action against the Supreme Court ruling which overturned the 2009 decision decriminalizing homosexual acts, NPR reports: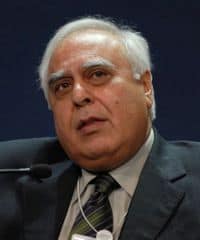 "We will have to change the law. If the Supreme Court has upheld that law, then we will certainly have to take firm steps," Law Minister Kapil Sibal told reporters. "Change has to be made fast and any delay cannot take place."
Sibal said the government was considering at least two options: "One of the [options] … could be to bring it to Parliament at the earliest," he said. "The other [option] could be to approach the Supreme Court or take any other route."
Sibal's comments were echoed by other government officials.
Sonia Gandhi, the head of the ruling Congress Party, who is among the most powerful political figures in the country, said Wednesday she was disappointed by the Supreme Court's ruling, adding she hoped, "Parliament will address the issue and uphold the constitutional guarantee of life and liberty to all citizens of India, including those directly affected by the judgment."
A U.S. State Department spokesperson was grilled yesterday on what the U.S. response would be, but had few answers.