Canada's Foreign Affairs Minister John Baird recently mentioned his country's opposition to Russia's "gay propaganda" law in a letter to Sergey Lavrov, the Russian Federation's Minister of Foreign Affairs. Baird wrote: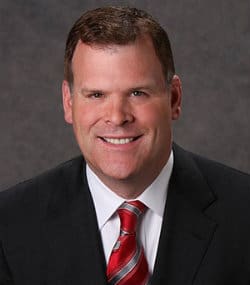 "In the lead-up to Sochi, Canada remains concerned about the legislation passed in June 2013 that places a ban on the 'propagandizing of non-traditional sexual relations among minors.'"
"We encourage the Russian Federation to extend to all of its citizens – as well as foreign visitors – full human rights protections, including freedom from violence, harassment or discrimination based on sexual orientation."
Baird also wrote that Canada would appreciate Russia's cooperation in allowing its consulate quick and consistent "access any Canadian citizen, should the need arise."
In early August, Baird spoke against Russia's law and urged the International Olympic Committee to do more to ensure the safety of everyone attending the 2014 Sochi Olympics.
Canada's city of Vancouver has taken an outspoken role in criticizing Russia's anti-gay law in the run-up to the winter games. Two Canadian winter Olympians marched in protest of the law at Vancouver Pride and the city's openly gay deputy mayor visited Sochi and petitioned the IOC to add an LGBT non-discrimination clause to its charter.
Meanwhile, the French, German and American presidents have all announced plans to skip the games, as has the European Union commissioner and the British Prime Minister (though he contends that his absence has nothing to do with protesting Russia's anti-gay law).