A Connecticut man is in custody after firing off a series of violent threats directed towards his mother and lesbian sister regarding her sexual orientation, New Britain Herald reports: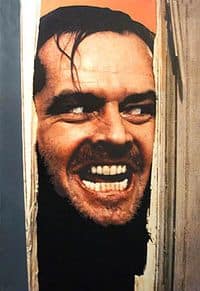 Gordon Bissonnette, 46, of 24 Canal St., was reported to police Wednesday by his mother, Clelie Bissonnette, of the same address, who said her son threatened to kill her if she saw her homosexual daughter on Christmas.
Also on Wednesday, Gordon's brother, Brian Bissonnette, went to police and played eight voicemails from Gordon for investigators to hear, the police report said. The messages were all left in the middle of December and were of Gordon expressing his disapproval of the sexual orientation of his sister, Corinne Bissonnette.
"If she [expletive] with my child again, I will execute her myself. Corinne, if she goes against me, there will be bullets flying. She cannot talk to me. I wanna execute her. I will kill a gay," Gordon said in a voicemail, according to the report. "I'll put a bullet in both their heads. If they turn my daughter gay, I'm gonna kill them both. I'm gonna blow their brains out."
Other messages left revealed his plan to ruin his sister's Christmas by throwing a smoke bomb at the house where his sister and her wife were celebrating Christmas so they would think it was gun fire and "freak out"
Thankfully, he was issued four protective orders on behalf of his mother, his sister, his brother and his sister's wife.
[via Queerty]