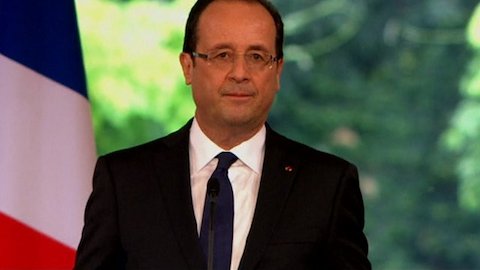 First it was Germany's President Joachim Gauck, then EU Commissioner Viviane Reding; now France's President François Hollande joins the growing list of major foreign officials that are boycotting the Sochi Olympics in protest of Putin's anti-gay laws. Foreign Minister Laurent Fabius told Europe 1 radio:
There are no plans to attend. Top French officials have no plans to be there.
It will be interesting to see what dominos will fall and which leaders will be the next to denounce Russia by way of boycott. For the part of the U.S., there are no present plans for the Obamas to attend which stands in contrast to the Summer Games in London when they announced plans four months in advance. However, a lack of an official statement does not equate an explicit boycott, so we will have to wait and see if our own President does the right thing.