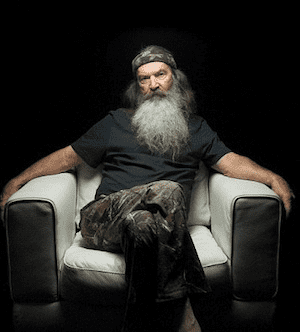 Following the news that A&E has lifted Duck Dynasty star Phil Robertson's suspension, initially instated over homophobic and racist comments he made in an interview with GQ, GLAAD released a statement condemning the network's move.
Phil Robertson should look African American and gay people in the eyes and hear about the hurtful impact of praising Jim Crow laws and comparing gay people to terrorists. If dialogue with Phil is not part of next steps then A+E has chosen profits over African American and gay people – especially its employees and viewers.
In addition to announcing filming would resume on Duck Dynasty, A&E has promised it would film PSAs "promoting unity, tolerance and acceptance among all people." A&E has not said whether Robertson or any of the Duck Dynasty clan will be incorporated in these messages.
Recently, GLAAD Vice President of Communications Rich Ferraro said the organization has experienced significant backlash in response to their criticism of Robertson and their support of his suspension. However, the group has vowed not to back down.