A gay UK man, Ronald Hayes, 63, died earlier this week from injuries he sustained in an assault outside a gay bar in the city of Chester, Sky News reports: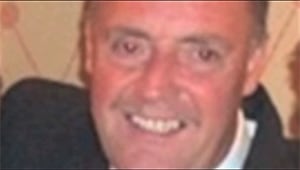 Mr. Hayes lived with his male partner on a smart, modern estate at Widdrington Station, near Morpeth.
His partner was too upset to comment but neighbours spoke of a "pleasant, pleasant character" who tidied their gardens in winter without even being asked.
A murder enquiry has been launched and two men, both aged 26 and from nearby Ellesmere Port  have been arrested and bailed pending further inquiries.
The two men who were arrested by police were allegedly in the same bar as Mr. Hayes the night he was assaulted. Detectives are reported to be investigating whether the assault was motivated by anti-gay hate. Sergeant Andrew Burrage, from Chester Police, however, insisted that all possible motives are still being considered:
"I would like to reassure the communities of Chester that extra patrols will be visible in the area to answer any questions people may have. Inquiries are ongoing, and at this stage we are keeping an open mind, and it is too early to speculate on a motive for this attack."
Meanwhile those who knew Mr. Hayes have been left shell-shocked by his death:
In a statement issued by police, Ronald's family said: "Those closest to Ronald describe him as a doting partner, father and grandfather whose spirit and energy was infectious. He had a drive for life that outweighed his years. We are all deeply saddened."
Neighbours Joe and Linda Pinchen described his death as "devastating."
Watch a news report on the tragic murder AFTER THE JUMP…