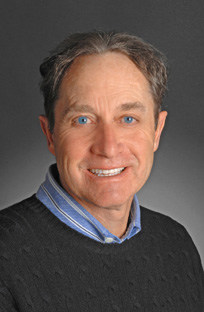 In an opinion piece for the Idaho Statesmen, Boise State University public affairs professor David Adler (right) stressed the precedent-setting Utah and Ohio decisions regarding same-sex marriage as indications that Idaho's own anti-gay marriage laws could easily be struck down. The two cases marked the first time federal judges ruled on the same-sex marriage laws of specific states after the take-down of DOMA, and they are indicative of the growing de-legitimization of laws barring marriage, or its recognition in other states. If Adler's predictions are accurate, Idaho, which recently had a lawsuit filed in the federal court, could see gay marriage legalized sooner than expected. 
The Idaho Statesmen reports:
Judge Robert J. Shelby's decision in the Utah case, which has a direct bearing on the Idaho Constitution, was significant to the national drive for same-sex marriage. It represents the first time a federal court has ruled on the constitutionality of state bans on gay marriage since the Supreme Court struck down DOMA. Judge Shelby held that state laws barring same-sex marriage violate the due process clause and the equal protection guarantees of the 14th Amendment.
The opinion in the Ohio case, delivered by Judge Timothy Black, is precedent-setting and speaks to Idaho law. While the ruling applies only to death certificates, Judge Black's determination that "once you get married lawfully in one state, another state cannot summarily take your marriage away," represents a stark challenge to Idaho's refusal to recognize the lawful marriages of same-sex couples in other states.
Utah and Ohio will appeal these rulings, but their legal rationales for banning gay marriage, like Idaho's, have lost their force in light of the landmark opinion in Windsor. Idaho's exclusion of same-sex couples from marriage and its refusal to respect existing marriages undermines same-sex couples' ability to pursue their goals and dreams, disadvantages them financially and denies what Kennedy called the "dignity and status of immense import." 
Adler believes that Idaho's laws will not survive any scrutiny because they only serve to limit the rights of a minority and set them apart from the rest of the general public (rather than aiding any kind of governmental interest).