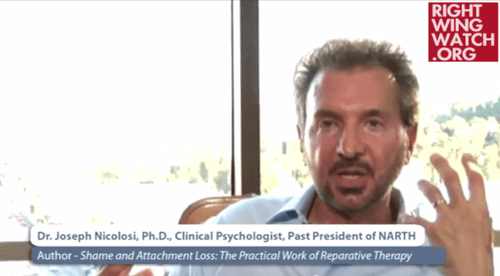 Last month, two prominent "reparative therapy" groups, NARTH and Family Watch International, decided to put their discredited, half-witted minds together to create a documentary that would help explain their junk science in layman's terms.
In a statement on the release of the film, Family Watch International, which Right Wing Watch reports has ties to virulently anti-gay activism in Uganda, said that they produced the film to help "dispel the myths about homosexuality" that are pushed by "angry" and "intolerant" gay rights activists: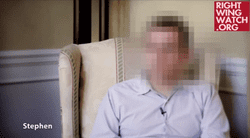 "…it is common for homosexual activists to get angry, attack and harass people who claim they have changed. They engage in what they call 'jamming' by harassing and discrediting anyone who claims they have changed in order to squelch their message. This is why two of the men in our documentary felt they needed to hide their identity. All of these men are very brave to tell their story."
RWW has also put together a short highlight reel from the film, "Understanding Same-Sex Attraction," which you can check out, AFTER THE JUMP…