"Call Me Maybe" crooner Carly Rae Jepsen to star in Rodgers and Hammerstein's Cinderella on Broadway. Fran Drescher will be playing the role of the evil stepmother.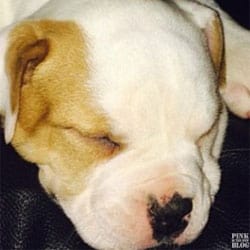 Karma's a Bieber.

Taye Diggs is wasting no time. 

Mandy Moore says she's ready for the Zombie Apocolypse: "After several episodes of Survivorman, I'm fairly certain I could make it through a Zombie Apocalypse relatively unscathed."

Beyonce and Jay Z reportedly spent $6,000 at a sex shop: "They didn't buy anything tacky or too extreme…It was all top-of-the-line stuff. Some of it was even gold-plated!" 

Happy Male Model Monday!

First Lady Michelle Obama shows her support for Robin Roberts.
Utah still hasn't filed a request for a stay with the U.S. Supreme Court and isn't expected to today. Attorney General Sean Reyes, who is being sworn in today, is said to meet with Governor Herbert after the ceremony.

The Duke of Cambridge, a.k.a. Prince William, will be returning to school at Cambridge University for a master's in agriculture management.  

How to avoid Uber's high surge charges on New Year's Eve. 

Combined death toll for Volgograd, Russia bombings stands at to 31.

U.S. offers to help with security efforts at Sochi in wake of terrorist attacks: "The United States stands in solidarity with the Russian people against terrorism," National Security Council spokesperson Caitlin Hayden said in a statement. "The U.S. government has offered our full support to the Russian government in security preparations for the Sochi Olympic Games, and we would welcome the opportunity for closer cooperation for the safety of the athletes, spectators, and other participants."

Plane landing in Brisbane, Australia gets struck by lightning. Onlooker grabs it on video. 

After five seasons, The Vampire Diaries is set to get a gay character: "According to E!, the new character Luke is 'a new hottie is enrolling at Whitmore after winter break! And he'll be spending time with Caroline! Except he's so not into her in that way as Luke, handsome and sarcastic, is gay.'"

Clever girl.

New Hampshire state representative David Camopbell being investigated for allegedly running over as many as 6 ducks outside a hotel in Nashua: "We are conducting an investigation," Moushegian told The Telegraph on Thursday. "It's still an open investigation, and therefore I'm not going to release any specifics about it." According to an eyewitness: "All of a sudden, this 5 Series BMW comes up, it's going about 15 miles an hour, and then when he gets to the ducks, it's not like it even slowed down," [James] Murphy said. "It just crushed all of the ducks."

Teenage girl declared brain-dead after tonsillectomy gone wrong.