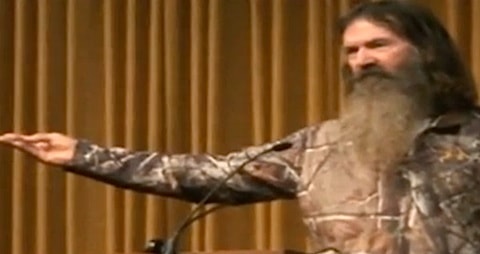 TMZ uncovers more video of Duck Dynasty's Phil Robertson giving a 2010 sermon at Berean Bible Church in Pennsylvania
it's pretty much your typical bible-thumping drill.  Phil calls gay people shameful, perverse, heartless, faithless, senseless God haters … destined for the burning pits of hell.
So with that backdrop … A&E hired Robertson … then allowed him to do an interview with GQ where it HAD to know the reporter would ask questions about his feelings toward gays … and then when he answered honestly A&E punished Robertson.
Robertson may be misguided, but A&E is being dishonest for feigning shock about something it definitely knew all about.
Watch, AFTER THE JUMP...