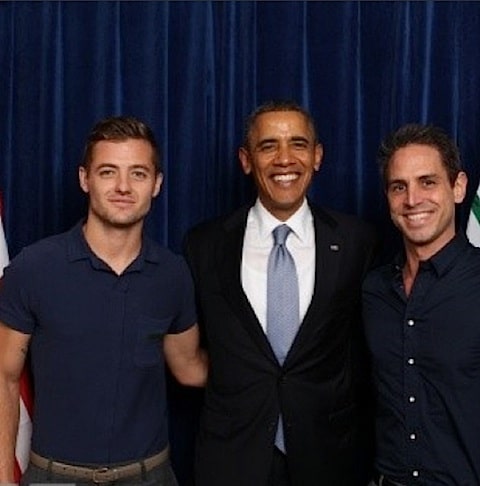 LA Galaxy player Robbie Rogers, who came out of the closet earlier this year, says no gay players have reached out to him, the BBC reports:
"I haven't received a letter or text or anything from one footballer that wants to talk about these issues," he said.
He thinks that is because players are too scared to do so.
"I've received phone calls and I've spoken with all my friends here in the UK and around the world that have supported me, but I haven't had one message from a [gay] footballer," he told BBC Newsnight. "It reminds me of the fear that I had – you remember that atmosphere and how it made you feel. It just shows there's a huge problem. What do you do to change that, do you try to support them to create an environment that would support them to come out and they would feel comfortable in? It's really tough."
(photo – Rogers (left) with boyfriend Greg Berlanti and the Pres., via Instagram)