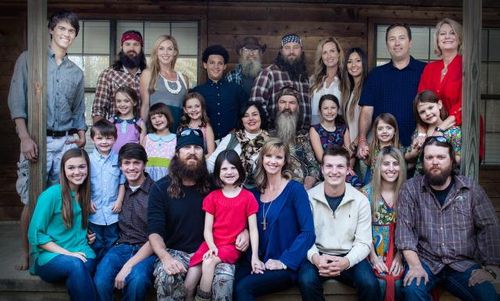 The unceasing "Duck Dynasty" saga will not end today. Phil Robertson, the patriarch of the famous southern family, is currently suspended from the network based on the homophobic comments he made in a recent GQ interview. Now, some of the Robertson clan are claiming that they believe A&E set up Phil when they became fearful of the conservative values the stars tout. They believe the controversy could have easily been avoided. 
The New York Post reports:
Robertson's opinions about gays and religion were so widely known, in fact, that members of his family are accusing the A&E network of "hanging him out to dry" — setting up an inflammatory interview with GQ magazine just so they could punish him.
Sick of the Robertsons and their Christian beliefs, liberal television executives at A&E manipulated the situation to control the Louisiana family, the Daily Mail reported, quoting sources within the clan…
"You have to ask yourself why this interview happened and why it ever became public. Someone from A&E was there and was aware of the kind of answers Phil was giving," one source said. "But despite that, they didn't ever try to stop it or control it. Instead, they let it hit the headlines and then released a statement condemning it."
Is it a publicity stunt? A display of A&E's liberal values? Does the motive matter when the words are discriminatory? Sound off in the comments below.