A federal appeals court has denied a request for an emergency stay of  U.S. District Court Judge Robert J. Shelby's decision legalizing same-sex marriage, the Salt Lake Tribune reports: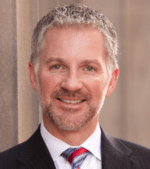 On Sunday, the 10th Circuit Court of Appeals in Denver declined to issue the emergency stay requested by the state. It said the request did not meet criteria for a stay since it was merely a stopgap until the district court acts.
In written arguments filed during the weekend, attorneys for the plaintiffs who sued the state over Amendment 3, which ban same-sex marriages, say Shelby already found the law harmed gay couples and demeaned their children. That harm would be extended if a stay is granted, particularly given that more than 100 marriage licenses were issued on Friday to same-sex couples.
"The status quo in Utah is that same-sex couples are marrying and their marriages must be recognized," attorney Peggy A. Tomsic said in the plaintiffs' response.
Shelby has scheduled a hearing for 9 am on Monday to hear requests for a stay on his ruling.