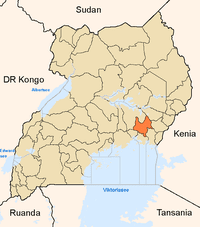 A school teacher in the eastern Ugandan town of Iganga has expelled 20 girls for suspected lesbianism, according to local newspapers. Uganda's The Observer reports:
"This thing [homosexuality] has been there but we resolved to bear with it until the end of the year such that the innocent students are not affected. You sometimes get learners going on rampage when their colleagues are expelled," said the teacher.
According to the paper, the young girls had "formed a society [on campus] that was recruiting girls into lesbianism." But while homosexuality remains an enormous taboo for many Ugandans, local residents around the school have strongly criticized the way the school administration handled the matter.
Tom Kimaliyo from Iganga town, and a parent at the school, commented that expelling the students was irresponsible and would be disastrous to the girls' future.
"I think that expelling is bad and even evil. Students are sent to school to be sensitized and educated. If found to be of any negative influence, the best is to get the young girls involved in counseling and monitoring to help them change behavior or support them in coping with the situation."
He finds act of expelling them unacceptable as it cripples these young people's futures.
"I think the state minister for Gender and Culture should intervene in this situation and get the children back to the classroom and ensure their protection," he added.