As the number of states in the pro-equality column continues to grow year by year, anti-gay activists like National Organization for Marriage president Brian Brown have increasingly looked abroad for more fertile grounds to spread the hate.
Writing for GLAAD, Jeremy Hooper documents Brown's recent appointment to the board of directors of an organization called CitizenGo and the other international partnerships that he has been making as of late: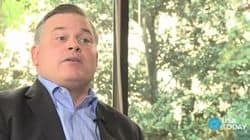 CitizenGO, which is based in Madrid (where Brian recently delivered a speech), is essentially a petitioning platform focused on global issues.  In addition to considerable focus on marriage inequality, CitizenGO also promotes and/or directs campaigns in support of speakers who claim that "homosexual activists have played a integral role in the rise of Fascist politics, including Nazism," against the World Health Organization's supposed "promotion" of homosexuality, against Canadian pride parades, and much more.
[…]
You see, it turns out CitizenGo has officially endorsed the ignominious Russian law against gay "propaganda."  Another one of Brian's partners, The World Congress of Families (which, in addition to bringing Brian to Russia, counts a number of American partners, ranging from Focus on the Family to Peter LaBarbera's AFTAH), also signed on as an official supporter of this heinous law
You may also recall Brown's involvement with anti-gay forces in France earlier this year during the country's contentious gay marriage debate.