In November we reported on a British and a Ugandan man facing a possible prison sentence in Uganda after a tabloid published photos of them having sex that were taken off a laptop stolen from the British man by burglars.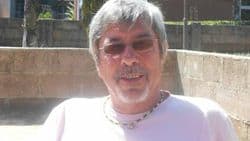 Now, a Ugandan court has order that Bernard Randall, the 65-year-old retiree who denied the charge of trafficking obscene publications, be deported back to the U.K.
Judge Hellen Ajio ordered Mr Randall should be deported from Uganda within 12 hours.
Mr Randall, who first appeared in court in Uganda in November, would have faced a possible two-year prison sentence if found guilty.
He was charged alongside his friend Albert Cheptoyek, 30, a Ugandan national with whom he shares a house.
Mr Cheptoyek told the BBC's Catherine Byaruhanga that Mr Randall was being held in the court's cells awaiting his deportation.
The Foreign Office said it would not be commenting on Randall's deportation. Cheptoyek is currently awaiting trial for his charges. He has denied the more serious charge of carrying out "acts of gross indecency" which is punishable by up to seven years in jail.