Nevada's Attorney General Catherine Cortez Masto, who compared gay marriage to bigamy and incest in a brief defending the state's ban this week, says now that she will reconsider that brief, Gannett reports: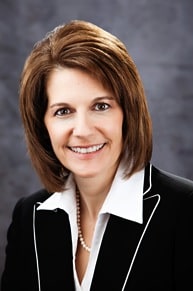 "The case made here is that the State of Nevada's marriage law is constitutional because it serves the legitimate purpose of preserving traditional marriage," Masto's solicitor general wrote in the brief.
On Friday evening, Masto released a statement saying she is reviewing the brief in light of the 9th Circuit's opinion in SmithKline Beechum Corp. v. Abbott Laboratories.
"The Ninth Circuit's new decision…appears to impact the equal protection and due process arguments made on behalf of the state," Masto said in the written statement. "After careful review of the SmithKline decision these arguments are likely no longer tenable in the Ninth Circuit.
"This office will conduct further review over the weekend in order to evaluate the state's argument in light of SmithKline.We will be discussing this with the Governor's Office next week."
The case she is referring to is one in which the 9th Circuit ruled that attorneys could not exclude gay jurors from juries based on their sexual orientation.
In a piece written earlier this week, Towleroad's legal editor Ari Ezra Waldman predicted that the SmithKline Beechum Corp. v. Abbott Laboratories ruling would be impacting marriage equality cases around the country.