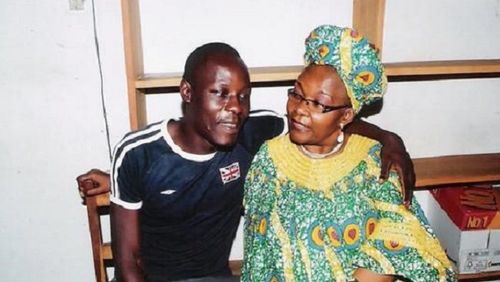 A gay man in Cameroon who was jailed for sending a text message to another man saying "I'm very much in love with you" has died after his family removed him from a hospital where he had sought treatment for medical complications brought on by his stay in prison. The AP reports: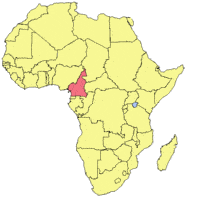 Roger Jean-Claude Mbede [above, left], 34, died on Friday after his family removed him from the hospital where he had been seeking treatment for a hernia, lawyer Alice Nkom [right] said.
"His family said he was a curse for them and that we should let him die," she said.
Mbede was arrested in March 2011, and given a three-year sentence the following month.
Cameroon brings more cases against suspected homosexuals than any other African country, according to Human Rights Watch. The rights group said in a March 2013 report that at least 28 people had been charged under the law in the past three years.
Mbede developed the hernia while in prison. In July 2012 he was granted provisional release on medical grounds, according to Human Rights Watch, and went into hiding. An appeals court upheld his conviction in December 2012.
International human rights activists have called on Cameroonian police to investigate Mbede's death in light of reports that he may have been barred from receiving medical treatment. 
Mbede had been declared a prisoner of conscience by Amnesty International.