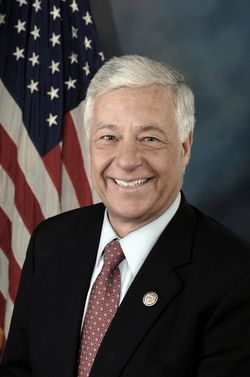 EqualityMaine, the state's most prominent gay rights advocacy group, has officially backed openly gay Democratic Rep. Mike Michaud (right) in the 2014 gubernatorial race. The independent candidate, Eliot Cutler (below, right), who has a strong history of financial support for EqualityMaine and ideological support for gay rights, has fired back at the decision. Cutler, and other critics of the decision, agree that Rep. Michaud's support for gay rights issues has not always been so steady, though he has arguably evolved and become, in recent years, a huge ally for Maine's LGBT citizens. This evolution is, of course, in line with his own sexuality; he officially came out in November.
Bangor Daily News reports:
Cutler's campaign on Thursday dismissed the EqualityMaine endorsement as "a partisan political decision, not a principled one." Cutler spokeswoman Crystal Canney issued a statement contrasting the independent's history supporting gay rights with Michaud's background on the issue.
"Eliot Cutler and his family have stood side by side with the [lesbian, gay, bisexual and transsexual] community for decades as outspoken advocates and supporters. Mike Michaud's voting record in the Maine Legislature — 19 consecutive votes against equal rights for the LGBT community — speaks for itself," Canney said. "EqualityMaine cannot take away Eliot Cutler's record on these issues, any more than they can create a new record for Mike Michaud."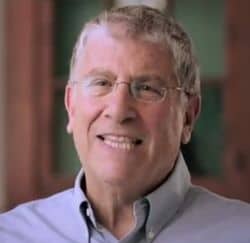 Michaud was of course more pleased by the announcement:
"I'm deeply humbled by this endorsement. The efforts of EqualityMaine have truly changed hearts and minds, and made our state a better place for all Mainers to live, work and raise a family," [Michaud] said. "For years I have been honored to stand with EqualityMaine and other LGBT organizations as we've fought for full equality for all Maine people, and I will continue to stand with them as governor of Maine. Together we have made tremendous progress at the state and federal level, but there is still more work to be done."
What do you think about Equality Maine's decision?