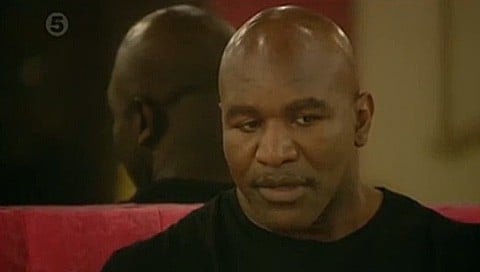 Former heavyweight champion boxer Evander Holyfield said he owes an apology for controversial remarks he made on UK Celebrity Big Brother that being gay is being "handicapped" and " is a choice" 
He added that homosexuality is something that can be fixed by a doctor, saying "What would be good about it? That ain't normal."
Holyfield, who was recently evicted from the show, was naturally asked by reporters about the homophobic comments he made while in the house.
He responded:
"I was telling one person my view. I do owe an apology for what I said because I really wasn't talking and really wasn't trying to talk about somebody, because I don't talk about nobody. She asked me something and I thought I was sharing with her my view personally, and I forgot about everything. So I am going to make a public apology about that because I am sorry for anybody I offended in that situation."