HRC to John Kerry: Stop the spiraling anti-LGBT situation in Nigeria.

European Parliament condemns anti-gay laws in India, Uganda, Nigeria.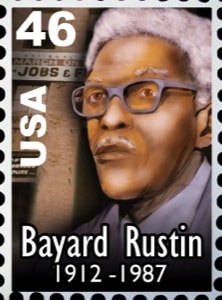 Postage stamp honoring Bayard Rustin in the works.

PHOTO: Prince Harry shaved his beard.

Indiana Republicans want to replace members of the House Judiciary Committee to ensure that the anti-gay marriage amendment wins approval.

The city of Lexington, North Carolina has dedicated a week to the anti-gay Boy Scouts alternative, Trail Life USA: "This is official government approval of the idea that gay youth are a controversial sticking point that understandably lead grown adults to splinter from an organization with which they were otherwise satisfied. That's not an overstatement."

Idaho House: Gay couples must file state taxes individually.

Orange is the New Black star Michelle Hurst critically injured in car accident.
R

yan Phillippe photobombed.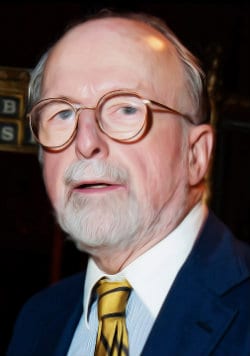 Gay philanthropist Robert Wilson, who leapt to his death in December after giving most of his $600 million fortune to charity, left $2 million more to his longtime assistant and gave his art collection to the Whitney Museum.

James Blunt says gay people are his best fans: "It doesn't bother me. Maybe it's because I was in the military. I've often joked about it and don't have any problem with people's sexuality. Have you noticed that my last video is like a mixture of 'Brokeback Mountain' and 'Top Gun'? Gay people are my number one fans."

Gay fine artist Bernard Perlin dies at 95.

Ira Sachs's Love is Strange screening at Berlin International Film Festival's Panorama sidebar.

Activist Peter Tatchell is baffled that UK LGBT rights organization Stonewall is honoring Newham College: "The veteran campaigner said the institution 'clearly failed to take proper steps to address a serious homophobic incident when it was first drawn to their attention'.

VIDEO: BBC's Sherlock becomes a musical.

Sandra Bullock drops an F-bomb at the Critics Choice Awards.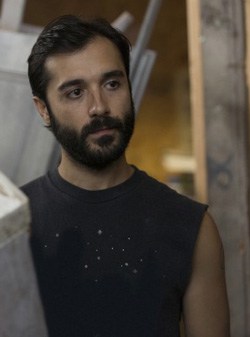 Frankie J. Alvarez talks Looking.

Delaware says it will recognize Utah gay marriages.

Oklahoma Pastor Paul Blair says the fight to stop gay marriage is the same thing as the battles against slavery and Nazi Germany: "It's time for us to stand with men like Charles Finney in opposition to slavery and with Dietrich Bonhoeffer to opposition to totalitarian government in Germany, we're facing much the same thing."

Vintage recording of Sean Hannity reveals early AIDS-phobia, homophobia.
L

GBT community spends $7.9 billion per year on smoking – 65 times as much money as the funders for LGBTQ Issues report all foundations spend on LGBT funding. "It's a brutal truth," says the Network's Director, Dr. Scout. "We're spending more on something that kills us than everyone else is spending to help us."