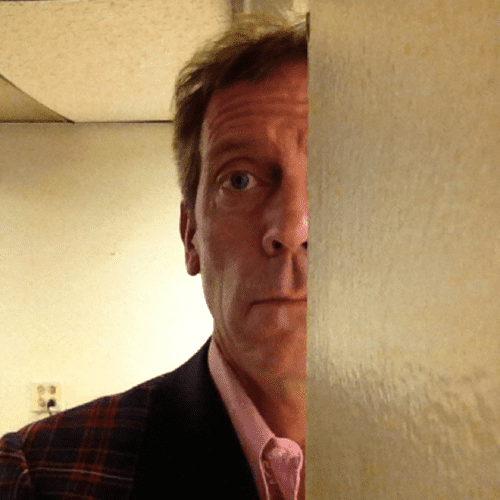 House star Hugh Laurie called for a boycott of Russian vodka in a Twitter post Friday night, but retracted it the next morning, suggesting a different method of protest.
Laurie tweeted:
I'd boycott Russian goods if I could think of a single thing they made besides the rest of the world depressed…
Yes, alright, Russian vodka is ok if you need to clean the oven. For drinking, it must henceforth be Polish…
Laurie's remarks immediately went viral on Russian Twitter, AFP reports:
"I want to officially send Hugh Laurie to hell along with his opinion of our goods and his plans to boycott them," wrote popular blogger Ilya Varlamov.
"Hugh called for a boycott of all goods produced in Russia, in passing insulting one of the main brands of our country, Russian vodka," sports journalist Stepan Chaushyan wrote on the website of the Argumenty i Fakty mass-circulation weekly.
"Hugh forgot one thing: Russian money could very easily boycott him," he added, pointing out that Laurie has given several blues concerts in Russia.
"That's right, go ahead and boycott us, but you'll have to start with gas, not vodka," wrote one commentator, Savva Mirosh, on the website of state television channel NTV.
The blowback caused Laurie to rethink his suggestion, and he tweeted the next morning:
I retract. Instead, I urge good, kind Russians to stand up to the slab-faced goons who deal in this kind of poison.