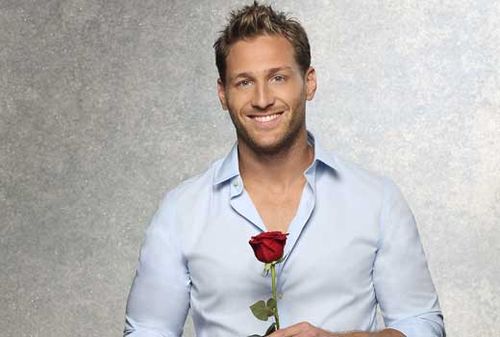 Juan Pablo Galavis, TV's 'Bachelor', was asked by Sean Daly at The TV Page what he would think about producers creating a gay version of the show.
Says Galavis:
"I don't think it is a good example for kids to watch that on TV."
Galavis then points out a manager or pr person at the interview named Peter, noting that Peter is gay and he respects him but still can't fathom two men doing the same thing that a man and woman do.
Continues Galavis:
"…Obviously people have their husband and wife and kids and that is how we are brought up. Now there is fathers having kids and all that, and it is hard for me to understand that too in the sense of a household having people. Two parents sleeping in the same bed and the kid going into bed. It is confusing in a sense. But I respect them because they want to have kids. They want to be parents. So it is a scale. Where do you put it on the scale?  Where is the thin line to cross or not? You have to respect everybody's desires and way of living. But it would be too hard for TV."
Finally, to sum up his remarks, Galavis calls gay people "more pervert in a sense."
Listen below: