Back in October, Towleroad reported that Alpha Iota, the Morgan State University chapter of Kappa Alpha Psi, was under investigation at Morgan State University in Baltimore for rejecting Brian Stewart, who pledged the fraternity because his pastor and mentor from his youth was a member.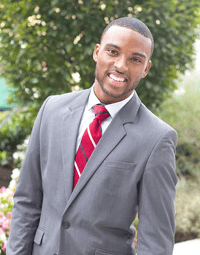 Stewart is gay, and that's the reason he was rejected, he said, a fact he discovered when a friend showed him some anti-gay online banter between two frat brothers.
Over the Christmas holiday, the WaPo reported that in early December the fraternity was placed on probation until fall 2015, and barred from participating in university events or hosting its own as a result of the investigation:
Kappa Alpha Psi leaders at Morgan State, and at the fraternity's national headquarters, did not challenge the authenticity of the text-message exchange when it first became public, and they did not return requests for comment on the university's probation decision.
Although it is unclear exactly what happened with Stewart's application, the incident exposes a growing tension at many HBCUs between the conservative, religious values at their core and LGBT students who demand fair treatment. That tension comes as many of these schools struggle to attract and graduate enough students and stay financially afloat.
Stewart says he is no longer interested in pledging the fraternity but filed the complaint to raise awareness about the bigotry he experienced.