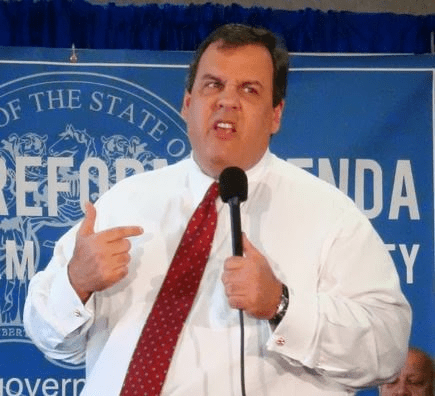 BY DAVID MIXNER
Over my personal history I have seen overconfident politicians known for being tough, bullies or just plain mean. Initially those tough guy qualities endeared them to the voters. Ironically, the very machismo that made them popular, without fail, ended up being their downfall.
President Nixon, who instructed Vice President Agnew to blistered anti-war dissenters with name after name ('effete crops of impudent snobs') and created the 'silent majority' to run rampant over the rights of Americans, ended up being a criminal who had to proclaim "I am not a crook.". The President had to resign.
President George W. Bush made his career after 9/11 of being literally the only one who could protect Americans. Out of fear of another horrific event Americans embraced his strong tactics against terrorism, domestic spying and the Iraq War. That is until Hurricane Katrina hit New Orleans. No one can forget the President putting his arm around his FEMA Director and saying "Brownie, you are doing a heck of a job" . Bush's popularity plummeted after Americans realized that not only could he not protect us from terrorism,  he couldn't even get bottled water into New Orleans.
Now one more politician is finding that karma is a bitch.
Governor Chris Christie has proclaimed for the entire world, "I am not a bully'.
Really, Governor, really?
Joining those in history who have created personas that endear them to the voters, no matter how inappropriate, Christie is feeling the inevitable backlash of his bullying, anger management issues. It was only a matter of time before his 'hot under the collar' approach to governing came back to haunt him.
Allow me to borrow a line from Nixon. "Make no mistake about it," the only issue here is Governor Chris Christie. It is not the horrific toll it took on the lives of Fort Lee citizens nor the lower officials who stepped over the line. They were simply following the style, the leadership, and political parameters established by their own Governor.
The public is not just now discovering Christie is a bully.
We have seen him with ice cream cone in hand chasing a teacher down a boardwalk bellowing at him for daring to question his judgement. New Jersey citizens have witnessed people publicly being banished for daring to challenge the tough Governor. His own staff has filled YouTube space with his bullying and seething anger.
In this year's must read election book Double Down you will see example after example of Christie raging against one person or another. The Governor literally threatened Romney staff that they would 'never work in this town' again.
The Week Reports on 'Double Down' and Christie:
In Double Down, the best-selling behind-the-scenes tome of the 2012 campaign, the authors delve into New Jersey Gov. Chris Christie's interaction with the top of the Republican ticket. The portrait wasn't very flattering. Double Down's Christie was megalomaniacal, self-possessed, and obsessed with reciprocity: You do well by him, and he'll do well by you. You fundraise without his permission in New Jersey, and he'll cut the donors off. Loyalty trumped all. If Christie perceived you as disloyal, you were out of his inner circle. That's in passive voice because Christie would leave it to his lieutenants to enforce this code of honor.
What does this all mean?
Simply that Governor Christie's bullying, anger issues and personal style makes him unfit to be the President of the United States.
Instead of studying the Constitution of the United States, the Governor needs to be attending anger management classes with other hot-headed people whose tempers and bullying have hurt so many others.