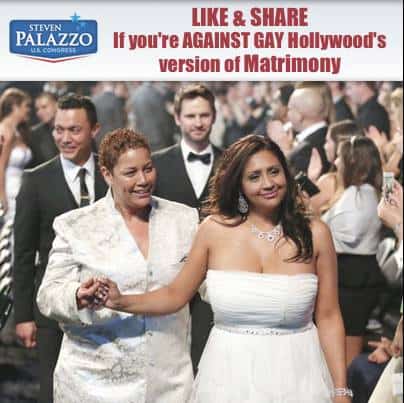 Rep. Steve Palazzo (R-MS) launched a social media campaign on Facebook yesterday in response to the mass wedding at the Grammys, using the image above.
Writes Palazzo:

"Unfortunately, Hollywood doesn't value the same conservative beliefs we do in Mississippi. Last night's demonstration at the #Grammys is a perfect example of their disconnect."
Palazzo also enjoys deleting the Facebook comments of those who disagree with his bigoted views.