Following in the footsteps of Nevada Attorney General Catherine Cortez Masto, Carson City Clerk Alan Glover has revised his opinion on the state's same-sex marriage ban (and the impending court case surrounding it).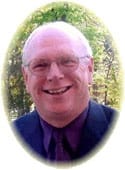 Both Masto and Glover are reconsidering their stances based on the Ninth Circuit court's ruling on SmithKline Beecham v. Abbott Laboratories, which ruled that attorneys may not exclude jurors based on sexual orientation. The case indicated that heightened scrutiny is required in judicial processes where sexual orientation is the cause of alleged discrimination.
Where Masto is only reviewing the brief she filed in support of the same-sex marriage ban, Glover has gone a step further and filed a letter to withdraw his brief.
Equality On Trial reports:
The filing notes that he's no longer opposed to the same-sex couples' position in the case. He's intending to file a notice of "non-opposition" with the appeals court…
Because the court now considers sexual orientation to be a "quasi-suspect" classification warranting more judicial scrutiny, the letter suggests, the clerk is less concerned about the broad reach of any eventual decision: it would be tied to sexual orientation claims and wouldn't reach polygamy claims.
The impact of SmithKline Beecham v. Abbott Laboratories is already being deeply felt, but how much further will it go? Time will tell.