Net Neutrality: Big monopolies are now free to ruin the internet.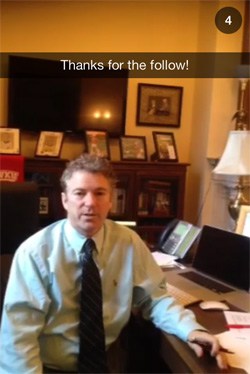 Rand Paul joined Snapchat.

Drug arrest made at Justin Bieber's house.

Conan O'Brien responds to man claiming to be his son: "A kid in New Jersey is falsely claiming to be my illegitimate son. For the record, I have three children: Neve,  Beckett, and @RonanFarrow."

National Soccer Coaches Association of America launches "Gay, Lesbian and Ally" website.

Cristiano Ronaldo wins Balllon D'Or, cries with joy.

Au Bon Pain blocks gay and abortion sites on WiFi network: "Attempts to use the WiFi on Monday to search the internet for GLAAD.com, the official website for a well-known gay and lesbian rights organization, were met with an error message that read, 'This website is not allowed. This website is categorized as Sexual Orientation and is blocked as part of this networks web content filtering policy.'"

The best shot of a polar bear and the moon you'll see today.

Miley Cyrus shows off 'Dumb and Dumber' bowl cut.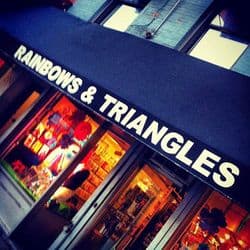 Longtime NYC LGBT gift and book shop Rainbows & Triangles is closing.

Great great grandmother turns 100, hires male stripper.

22 things you'll understand if you were raised by two moms.

Trans teacher fired by Catholic school in Alberta, Canada will have his case heard by a human rights tribunal: "Jan Buterman was fired from his substitute-teaching job after he informed the Greater St. Albert Catholic Schools about his sex change. The gender switch was deemed unacceptable by the school district."

Jon Hamm is back on the set of Mad Men.

VIDEO: American Idol judges play 'Heads Up' on Ellen.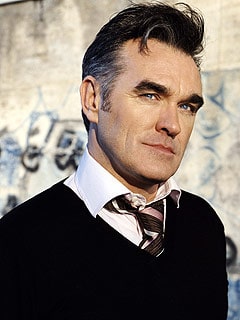 Morrissey signs international deal, new album out in second half of 2014. "Morrissey is clearly one of music's most important and influential artists.  He is the rare soul who has stayed consistently true to his artistic vision and ethical principles since he first exploded onto the scene in the 1980s.  We are so happy that he has chosen Capitol Music Group as his home and that his forthcoming album on Harvest will bring new Morrissey music to the world."

Are Seattle police holding video back that might solve the New Year's Eve arson at the gay nightclub Neighbours because they are protecting people who might not want to be seen at a gay club?

Minnesota lawmakers plan to push for tougher anti-bullying bill: "Advocates say the state's current anti-bullying law, at 37 words long, is one of the weakest in the nation. It requires districts to have policies to prevent bullying but includes no guidance on what it should entail. The proposed law would require schools to investigate all cases of bullying and train teachers to spot and prevent it. "