New Jersey Governor Chris Christie today vetoed a bill that would have allowed trans people to change the name on their birth certificate without undergoing gender reassignment surgery, Think Progress reports.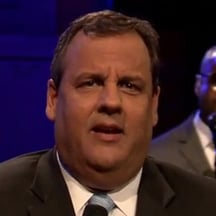 Wrote Christie in his veto statement:
A birth certificate is an important legal document. In many instances, the production of a birth certificate is a prerequisite to obtaining other critical identification documents that factor into decisions concerning employment, financial services, education, and travel. Birth certificates are often required to complete myriad security-related tasks. Accordingly, proposed measures that revise the standards for the issuance of amended birth certificates may result in significant legal uncertainties and create opportunities for fraud, deception, and abuse, and should therefore be closely scrutinized and sparingly approved.
Unlike many other states, New Jersey already has an administrative process in place to streamline applications to amend birth certificates for gender purposes without court order. Under the proposal before me, however, the sponsors seek to alter the amended birth certificate application process without maintaining appropriate safeguards. Consequently, further consideration is necessary to determine whether to make such significant changes to State law concerning the issuance of vital records.
Garden State Equality's Executive Director Troy Stephenson released a statement denouncing the veto, calling it a "vindictive move" by Christie:
"Governor Christies veto of this legislation was a vindictive move to punish the LGBT community after a year of tremendous progress. This was a simple bureaucratic change, which would have offered tremendous support to the transgender community, and have zero effect on anyone else. The governor's security argument is disingenuous at best, as there is already a process for one to change their gender marker; this legislation would simply end an unnecessary surgical requirement. This malicious use of the veto pen is shameful and beneath the office of governor."