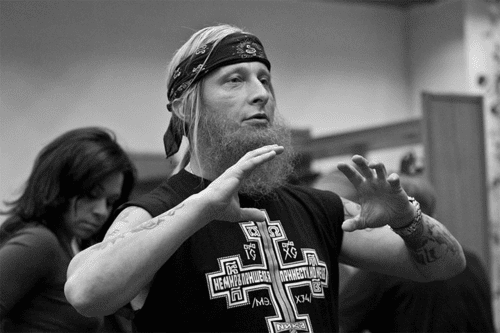 Ivan Okhlobystin, the popular Russian actor, sci fi writer, aspiring politician, and creative director of the phone retailer Euroset, is making headlines again for his remarks about gays.
You may recall that he told a cheering crowd in December that gays should be burned alive in furnaces. Okhlobystin's remarks prompted a coalition of Russian LGBT activists to urge Apple to cut ties with Euroset, where the company recently began selling its phones.
Now Okhlobystin is urging President Vladimir Putin to criminalize sodomy, RIA Novosti reports:
The actor praised Putin for last year's ban on "gay propaganda," but said it was not enough because the very existence of a legal gay community amounted to such propaganda.
The Kremlin did not comment as of Wednesday.
Okhlobystin's post was deleted from TwitLonger blog platform for violation of terms of service, according to the Twitter of the site's creator Stuart Gibson, who is openly gay.
But the statement caused a stir on the Russian blogosphere, and already earned the 47-year-old actor the label "faggot" from socialite and prominent opposition activist Ksenia Sobchak.
This is not the first instance of gay-bashing from Okhlobystin, who stars in "Interns," a hit sitcom heavily deriving from US show "Scrubs."