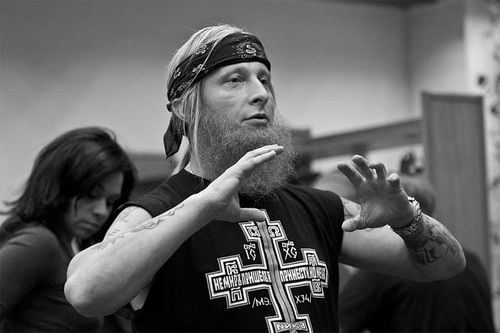 Ivan Okhlobystin, the popular Russian actor, sci fi writer, aspiring politician, and (now former) creative director of the phone retailer Euroset, has resigned from his position following the headlines he made for his remarks about gays.
Wrote Okhlobystin about his departure:
Given the incessant threats, provocations and insults from sodomites towards my friends, associates and their families, I have insisted on my dismissal from the job of "Euroset" creative director. People close to me do not have to suffer from my public stance which I will never give up. Sodom and Gomorrah must be destroyed!
You may recall that he told a cheering crowd in December that gays should be burned alive in furnaces. Okhlobystin's remarks prompted a coalition of Russian LGBT activists to urge Apple to cut ties with Euroset, where the company recently began selling its phones.
Earlier this month, Okhlobystin urged Russian President Valdimir Putin to criminalize sodomy.
[via Queer Russia]