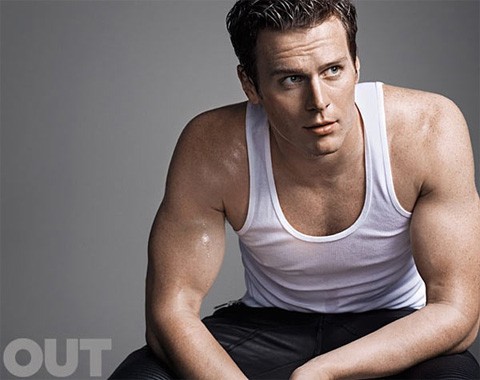 Jonathan Groff, who stars in the gay HBO drama Looking, which premieres this Sunday, talks about filming the show in a new OUT magazine interview:
For Groff, who first visited the city two years ago, San Francisco feels like "the gay Oz." He says he was particularly struck by the legend that San Francisco became a gay haven for sailors returning from the Pacific after World War II: "It was the last port of call for all the guys in the Navy, and the ones who were gay just stayed there because they didn't want to go back to their lives." Groff adds that the show's three-month shoot, which took the characters to well-known San Francisco haunts like the Stud, the Café, and El Rio, was like a dream. "The street where I was staying smelled like jasmine," he says. "I rode my bike every day to set. I was in heaven."
"Our show is less about people at the beginning in their twenties figuring out who they are," says Groff, "and more about people stepping into their lives in their thirties and forties and finding their place in the world."
More insight on the show from director Andrew Haigh and other members of the cast here.
For all of our updates on Looking, including behind-the-scenes videos, trailers, and more, click over HERE.