TV's 'Bachelor' Juan Pablo Galavis posted a sort of apology on his Facebook page after an interview was published in which he said there shouldn't be a gay version of The Bachelor because it would not be a "good example" for children. He also suggested gay people are "perverted".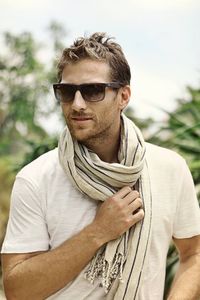 Galavis's statement:
People,
I want to apologize to all the people I may have offended because of my comments on having a Gay or Bisexual Bachelor. The comment was taken out of context. If you listen to the entire interview, there's nothing but respect for Gay people and their families. I have many gay friends and one of my closest friends who's like a brother has been a constant in my life especially during the past 5 months. The word pervert was not what I meant to say and I am very sorry about it. Everyone knows English is my second language and my vocabulary is not as broad as it is in Spanish and, because of this, sometimes I use the wrong words to express myself. What I meant to say was that gay people are more affectionate and intense and for a segment of the TV audience this would be too racy to accept. The show is very racy as it is and I don't let my 5 year old daughter watch it. Once again, I'm sorry for how my words were taken. I would never disrespect anyone.
Sinceramente,
Juan Pablo Galavis.