A new survey from NFL Nation and ESPN Magazine suggests that while most players in the NFL would welcome a gay teammate, on and off the field, there may be other issues ahead.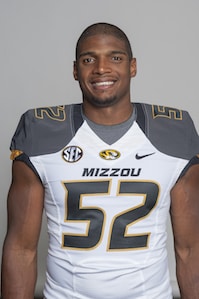 The survey was obviously generated in response to Michael Sam, who may become the first openly gay player in the NFL after the draft, and his coming out experience. The most telling statistic revealed that of the fifty-one players polled, forty-four (or 86%) responded "False" to the statement, "A player's sexual orientation matters to you." Thirty-nine answered affirmatively when asked if they would shower around a gay teammate, too, perhaps putting some of Rush Limbaugh's concerns to rest.
Where the poll soured slightly was in the amount of homophobic language used by coaches as well as other team members. Thirty-two poll respondents said that they "had teammates or coaches who used homophobic slurs last season." This mixed bag of largely supportive teammates and offensive rhetoric seemed evident in the final question on the survey. When asked to respond "True" or "False" to the statement "An openly gay player would be comfortable in an NFL locker room," twenty-five respondents were affirmative while twenty-one were negative (five did not respond).
ESPN.com reports on the data:
If Missouri defensive end Michael Sam is drafted in May and becomes the NFL's first openly gay player, he'll walk into a league that seems to be moving closer to acceptance but is still dealing with growing pains as it does so…
One concern for players appeared to be learning how they could relate to a teammate they knew was gay and whether they would need to behave any differently around him.
According to one starting receiver, "Whoever takes [Sam in the draft] should have an open talk at the beginning of camp, where everybody can ask what he's comfortable with, what offends him, what boundaries there should be. When it comes to race, people already know the boundaries, to a certain extent. But I don't think football players are overly familiar with what can and can't be said around a gay person."
Sam reportedly gained a great deal of strength from his teammates throughout his coming out process, and one NFL tight end said he was unsure whether he could find the same level of support on an NFL team.
"There is a little more of a family environment in college. It was more like having brothers. In the NFL, you have friends, but it's a more work-oriented environment. I hope guys can be professional and respect who he is and leave his personal life out of it."
So do we. Sam, who was named defensive player of the year in the SEC, deserves a spot in the NFL.