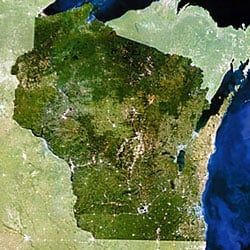 The ACLU has filed a brief asking a federal judge to issue an injunction blocking Wisconsin's gay marriage ban while the issue is fought in court, the AP reports:
The organization filed a motion on Thursday with U.S. District Judge Barbara Crabb, seeking a preliminary injunction that would essentially invalidate the ban until the lawsuit is decided.
In a brief accompanying the motion, the ACLU argued it's entitled to a preliminary injunction because it'll likely win the lawsuit and the ban imposes irreparable harm on same-sex couples.
The lawsuit was filed on February 3 by the ACLU on behalf of four couples.The first hearing is March 27.