Alaska's Senate Minority Leader Hollis French (D-Anchorage) has introduced legislation that would strike down the state's ban on same-sex marriage, the AP reports: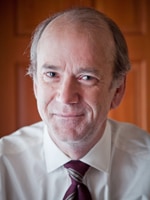 In a statement, French said passage of his constitutional amendment would let Alaska voters "remove this blot on our state constitution."
The proposal was introduced Monday.
To pass, the proposal would need a two-thirds vote in each the Alaska Senate and the House before it could qualify for the ballot…French told reporters he has had some casual conversations with other legislators about his proposal but "felt more morally compelled to file it than out of any sort of a vote-counting exercise." He later called it a civil rights issue.
It's unclear what kind of chances French's proposal has of advancing. Republicans currently control both chambers of the state's legislature.
A recent PPP poll showed that a majority in Alaska now support same-sex marriage, a 9 point shift over the last year.
The Alaska Senate Democrats posted Hollis's full statement:
"I believe that we as a nation have been engaged in, and are in the middle of, a long march towards marriage equality. The reason is that we all have, in the bottom of our souls, a deep belief in the four cardinal American virtues: freedom, justice, liberty, and equality," stated Senator French.
If passed by the legislature, Senator French's resolution would put the constitutional question before the Alaskan voters this fall.
"There are rapid changes happening in the legal landscape on this issue. Last year the US Supreme Court ruled in United States v. Windsor that the Defense of Marriage Act's ban on same-sex marriages was invalid as to lawfully married same-sex couples. Since then a series of court decisions in Utah, Oklahoma, and Virginia have used the legal reasoning in Winsdor to invalidate state bans on same-sex marriage. The day is not far off when the US Supreme Court rules that state prohibitions on same-sex marriage are inconsistent with freedom, justice, liberty, and equality. Passage of this resolution will allow Alaskan voters to remove this blot on our state constitution through our own action," said Senator French.