American bobsledder Johnny Quinn had to bust out of a bathroom door in Sochi after being locked in.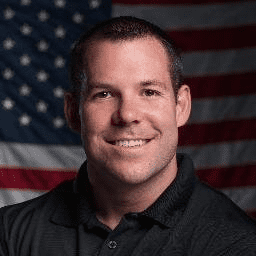 Tweeted Quinn: "…With no phone to call for help, I used my bobsled push training to break out. #SochiJailBreak"
He added: "I was taking a shower and the door got locked/jammed…."
Quinn spoke with the TODAY show:
"I started hitting it, and eventually saw daylight so I kept going until I could get out," Quinn said. And while his fellow teammates heard the ruckus, they didn't think much of it.
"We were next door and we could hear some pounding and muffled noises, but we thought it was construction," said teammate Dallas Robinson.
It was Nick Cunningham who found Quinn, and after going to look for him he realized his teammate had left an hour earlier to take a quick shower.
"[Johnny] was literally in his towel and he had this stunned look on his face. I saw the door and it was like, really in the shape of a person who just ran through the door," Cunningham said.
Quinn was quick to point out he's not considering the incident among the #Sochiproblems. "A door jam like this can happen anywhere," he said.
…With no phone to call for help, I used my bobsled push training to break out. #SochiJailBreak pic.twitter.com/apZRefgvCO

— Johnny Quinn (@JohnnyQuinnUSA) February 8, 2014