Earlier today we reported that the Arizona Chamber of Commerce was leading a call for Governor Jan Brewer to veto SB 1062, the heinous bill that would allow businesses to discriminate against gays based on religious beliefs.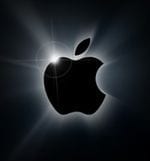 Companies have been signing on all day and now Apple has joined the 83 other companies calling for a veto of the bill, the Arizona Capitol Times reports:
Brewer spokesman Andrew Wilder said the governor spoke on the phone with the company.
The request comes as Apple prepares to open a new sapphire glass manufacturing plant in Mesa. The plant, which Brewer and other political leaders have touted as economic development coup for Arizona, will employ about 700 full-time employees.
Also, Marriott, American Airlines, and the National Business Inclusion Consortium (NBIC) have called on Brewer to veto the bill. Scott Wooledge is keeping tabs on the state's top businesses insofar as who has urged a veto or taken a position on the bill.
Both Arizona Senators McCain and Flake have urged a veto. Three Republican state senators who originally voted for the bill have decided it was a mistake.