Arizona Governor Jan Brewer yesterday returned to the state of Arizona amid a furor over SB 1062, the bill that would allow businesses to discriminate against gays.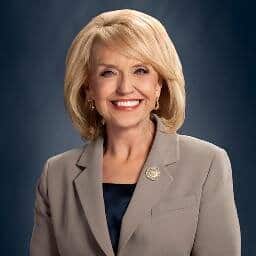 It's not known if Brewer will wait until the very last minute to decide what to do with the bill but she seems to be enjoying the national spotlight it is giving her.
After reports yesterday from sources to NBC News that she would "likely" veto the bill, she again took power back into her own hands, instructing a spokesperson to deny she had made a decision:
"Governor Brewer hasn't yet made a decision," a Brewer spokesperson said in an email to Business Insider Tuesday. "The Senate transmitted its bill to our office yesterday while the Governor was in DC. When she returns, she will take the time necessary to thoroughly review and evaluate the legislation before taking action."
And she tweeted again late last night: "I assure you, as always, I will do the right thing for the State of Arizona. #SB1062"
I assure you, as always, I will do the right thing for the State of Arizona. #SB1062

— Jan Brewer (@GovBrewer) February 26, 2014