British laws are being redrafted in advance of the marriage equality law coming into effect, and among the items being rewritten are statutes regarding royal titles, the Telegraph reports: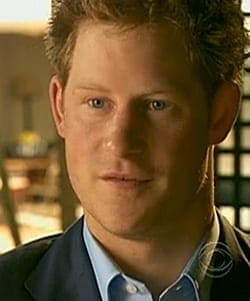 The order makes clear that a clause in the Act giving gay and heterosexual marriage the same legal effect does not apply to the rights of anyone "who marries, or who is married to, the King Regnant, to the title of Queen".
It also makes clear that were a future Prince of Wales to marry a man his husband could not be called Princess of Wales.
More immediately, the order rules out the possibility of Dukes, Earls and other male peers who marry other men making their husbands Duchess, Countess or Lady.
The paper adds:
Legal experts said it was a necessary "tidying up" exercise, but the Coalition for Marriage, which campaigned against same-sex marriage, said it showed the change had left the law in a "complete mess" and accused the Government of trying to "sneak" the changes through while political attention was on the floods.
Colin Hart, its director, said it was a "systematic drive to airbrush" words like husband, wife and widow from the law.
A draft order to be debated next week sets out amendments to 36 Acts dating back to 1859; special exclusions from the effects of the Same-Sex Marriage Act for a further 67 other pieces of legislation dating back 729 years and changes to dozens of pension regulations which have legal force.
Marriage equality is set to come into effect in England and Wales on March 13 with the first same-sex marriages to take place on March 29.