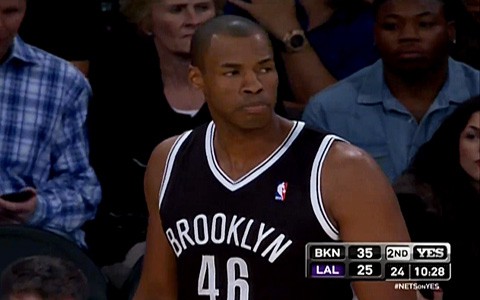 NBA Commissioner Adam Silver spoke with the New York Post about Jason Collins signing with the Brooklyn Nets and expressed regret that this moment hadn't come sooner for the league and sports in general: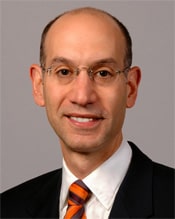 "I have mixed feelings, because I'm enormously proud that the first openly gay player is playing in the NBA. On the other hand, this is so long overdue that I don't think this should necessarily be on the list of the greatest accomplishments of the NBA. This is an area where no one in sports should be too proud. Sports has led society in so many critical areas … this is one where we fell behind."
Silver added:
"I was disappointed that he wasn't on a roster at the opening of this season, but I was satisfied after talking to [Collins' agent] Arn Tellem and talking to several GMs that teams were making a basketball decision, and the fact he wasn't on a roster at the beginning of this year wasn't related to his sexuality. And several teams predicted that a team would add him after the trading deadline, so I'm thrilled that this moment has come. And while it shouldn't be such a big deal, it is a big deal. It's a big deal for Jason, it's a big deal for the gay community, and the NBA is proud that he feels comfortable doing it in our league."
The NBA yesterday began selling a Brooklyn Nets jersey with Collins' name and number on it. The jersey quickly became the league's top-selling piece of apparel under "unprecedented" demand.