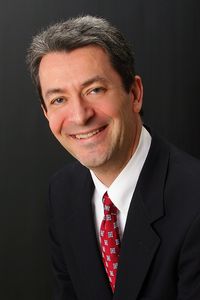 Branko Radulovack, an underdog Democratic candidate for Georgia's open Senate seat, gave a ringing endorsement of marriage equality in an interview with Atlanta Progressive News last week.
As a psychiatrist, I believe sexual orientation is a strong genetic component rather than a simple choice.  And, as a result, I see no basis for judging or discriminating against his or her to their sexual orientation.  I am a Christian, and as a Christian, I believe in the separation of church and state.
I don't think our government should be in the business of discriminating against anyone because of their beliefs.  As a happily married man, I understand the desire to make a lifelong commitment to one person.  I see no legitimate reason to deny that right to someone else.  Pope Frances said, "Who am I to judge?"  That's a strong statement and I agree with it.
Project Q Atlanta compares Radulovack's full-throated endorsement with that of the leading Democrat in the race Michelle Nunn, who supports it on a personal level but believes the issue should be left to the states to decide.