BY SARAH WOLFE / GlobalPost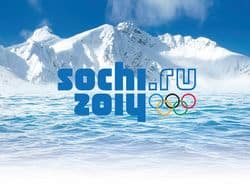 The city of Sochi has hired a company to kill off as many stray dogs as possible before the start of the Winter Olympics later this week, ABC News reported.
City officials backed off on a similar plan last year after outcry from animal rights groups.
Alexei Sorokin, the owner of Basia Services, told ABC News by phone he didn't know how many strays his company had killed and would not say when it was hired by Sochi.
According to Sorokin, stray dogs pose a threat to the Games.
"Imagine, if during an Olympic games, a ski jumper landed at 130 kilometers an hour (over 80 mph) and a dog runs into him when he lands. It would be deadly for both a jumper and for the stray dog," he told ABC.
"Let's call these things by their real name," Sorokin added. "These dogs are biological trash."
Previous reports claimed more than 2,000 stray cats and dogs were planned for culling through 2015.
Sochi representative Sergei Krivonosov had argued that putting the animals in shelters would be too time-consuming.
The mayor's office did not respond to calls by ABC News seeking comment.
Stray dogs are not just a problem in Sochi. They also roam the streets of Moscow and countless other Russian cities, a product of decades of being abandoned after their owners could no longer afford to care for them.